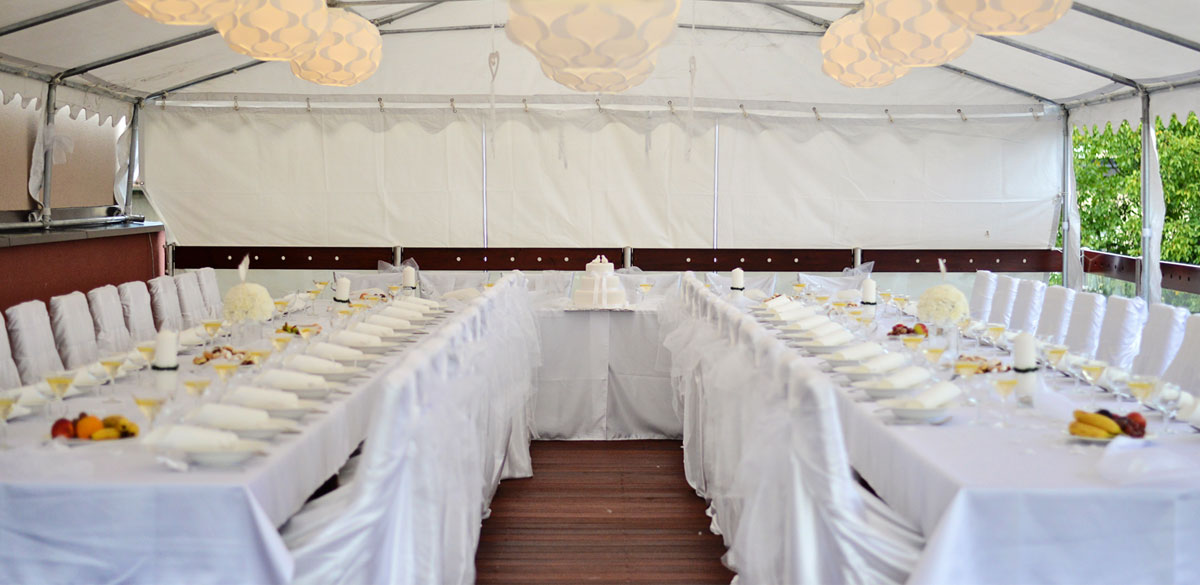 Events
Weddings & celebrations
Do you want to be unconventional, original and unique?
Then we have a unique place for you to organize a celebration, wedding reception, garden party, tasting or corporate event in the heart of Sumperk. On the roof of our hotel Elegance you will find a unique terrace with artificial turf and a view of the Jeseníky Mountains, including its top Praděd mountain.

And how do events take place in our country?
We will listen to your idea and then prepare a turnkey event according to your requirements. After developing the first plan of action, we will begin to address the details until the final form. At all times, we are always willing to answer your questions and possibly give some tips for planning the event

You can choose from the following from our offer:
- catering including service
- decoration of the premises, including the establishment of a table and chair covers
- party tents
- outdoor bar
- flower decoration
- music
- lighting and heat heaters
- photographer services
- moderator
- accompanying program
- accommodation
- arranging the event for up to 100 people (according to the type of event)
Advantages of the hotel terrace
- Parking in front of the hotel
- easy access by lift
- private spaces for organizing the event
- views of the surroundings

Another space where we will be happy to prepare a larger event for you is our D9vítka game room with a capacity of up to 200 people. We close the game room space for events with a number of guests of more than 50, so that they do not get cramped in our conference lounge and so they can enjoy all the activities that the game room offers. The space is ideal for corporate or private events (celebrations, meetings ...)

Reservations can be made on tel. 725 167 481 or at majak@majakcentrum.cz

Opening hours: Monday - Sunday 9:00 - 21:00

Reservation: 725167481